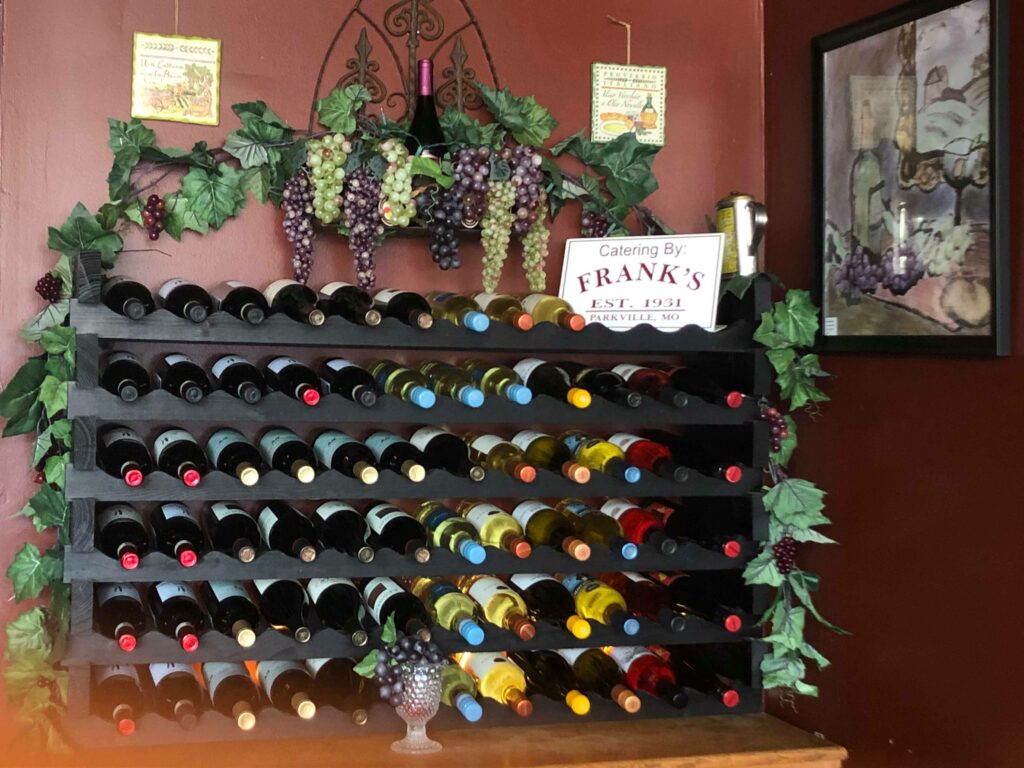 Red Wines
Bibbiani Poggio Chianti
"Wine of the people." Poggio Vignoso is simple, delightful wine that can be enjoyed with virtually anything. Food friendly, surprisingly firm and admirably balanced with intense dried cherries and floral notes.
BV Coastal Cabernet Sauvignon
"Brilliantly ruby-violet color." Medium and full bodied. Hints of blackberry and cherry as it finishes with some vanilla-oak spices and moderate tannins. Ripe, easy to drink yet well structured. This will be an ideal wine with meat dishes.
Belle Ambiance Pinot Noir
Enjoy aromas of cherry, plum, and cocoa. These elegent flavors of sweet fruit andtoasty oak will make you indulge your wine. From the soft tannins to the balanced acidity and clean, fruit-filled finish, this enchanting wine will be one to savor.
Kenwood Yulupa Merlot
Fruit aromas of ripe berries and plum are beautifully balanced by complex flavors of vanilla and toasty oak. Smooth tannins with excellent structure with a touch of sweetness. This delicious and approachable Merlot is an ideal accompaniment to pork, beef dishes or for simply enjoying its own.
Kenwood Yulupa White Zinfandel
Aromas of watermelon and tangerine give way to bright strawberry and rhubarb flavor in this fruity, refreshing White Zinfandel. White Zinfandel is delicious as a summer apertif. It also pairs well with foods including poultry, salads and spicy dishes.
White Wines
Benzinger Sauvignon Blanc
Beautiful citrus apple flavors introduce our Sauvignon Blanc, followed closely by its delicious minerality. The wine's acid is both balanced and intergrated, giving it a textured mid-palate and an elegent softness. Can be paired with salad, seafood and chicken dishes.
Hogue Late Riesling
The Late Harvest Riesling has aromas and flavors of apricot nectar, refreshing tangerine and citrus blossom. Enjoy this wine with bread pudding or some canoli's!
Tiziano Pinot Grigio
This delicious wine is made with pear and citrus. Filled with ripe pear aromas, balanced by acidity. The fruit forward and medium bodied style makes this Pinot Grigio the perfect match for tomato dishes, chicken or white pasta.
Sebastiani Chardonnay
Pleasant aromas of baked apple, baking spices and cinnamon. The palate is more cool and elegant and cool climate in style, with extended note of toasted hazelnut, vanilla custard and creme brulee. Enjoy with shrimp and fish.
Rex Goliath Moscato
Our Moscato is light and sweet, comes from Argentina! It has delicious flavors of peach and apricot.